BANGKOK CAFE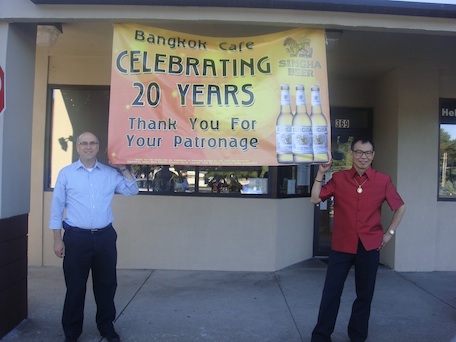 We have exciting news! Bangkok Cafe has signed a long-term lease to remain in the new Forbes Crossing (formerly known as FoxField Plaza) in Foxborough. We will be building a brand new restaurant across the parking lot from our current location. The new space will be 50% larger, and designed to enhance both the dine-in and take-out experiences. We'll have new items on the menu, too!
But what won't change is the wonderful food, staff, and service you've come to enjoy for the past 23 years under the leadership of founder Raungdet "Danny" Titisuttikul. While the new space is being built this spring, we'll continue to operate as usual at our current location. You can read more about the plaza's transformation here.
The move and grand opening is anticipated for summer 2016 — and we'll keep you informed. We thank you for your patronage, and look forward to serving you delicious and healthy Thai cuisine for years to come.

NOW SERVING HOME-MADE
FRUIT SMOOTHIES AND BUBBLE TEA!

Check the Specials Board for a New
Luncheon Special Every Week

CELEBRATING
23 YEARS
ORIGINAL OWNERSHIP

See the Feature
Article From the Foxborough Reporter
On our 20th Anniversary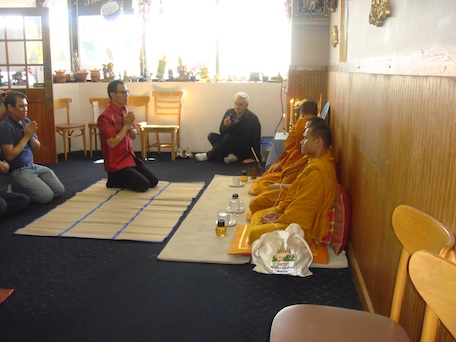 Ingredients are always the freshest available.
Your host, Raungdet Titisuttikul ("Danny") personally supervises the operation and is dedicated to ensure your satisfaction.
He is committed to providing you with a memorable dining experience, one you will want to repeat often.

Foxborough - 508-543-THAI (8424)